A2FM Axial Piston Hydraulic Motor Interchange With Rexroth
Hymon Hydraulics provide A2FM Axial Hydraulic Piston Motor Interchange With Rexroth. We can make varies of hydraulic pumps parts with factory direct prices and have state of the art machining testing facilities to assist clients with their projects.
Item:
A2FM Axial Hydraulic Piston Pump Motor Interchange With Rexroth
Brand:
Hymon Hydraulics
Model Number
A2FM
Series
A2FM16, A2FM28, A2FM45, A2FM56, A2FM63,A2FM80, A2FM90, A2FM125, A2FM160
Application:
Widely used in hydraulic system of Lifting machinery, engineering

machinery, metallurgy, Mining, Forging press.

100% replace Rexroth pump well
Technical Data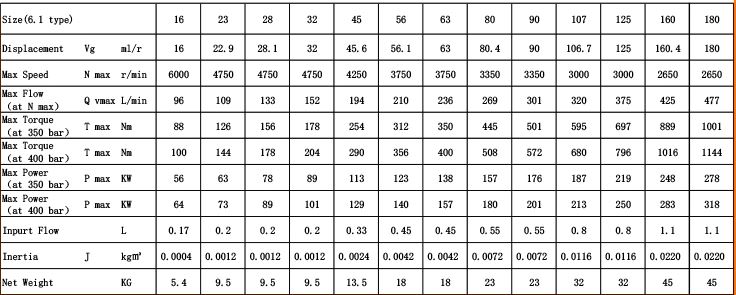 NOTE: ALL ORIGINAL BRAND AND PART NUMBERS ARE ONLY FOR REFERENCE PURPOSES.